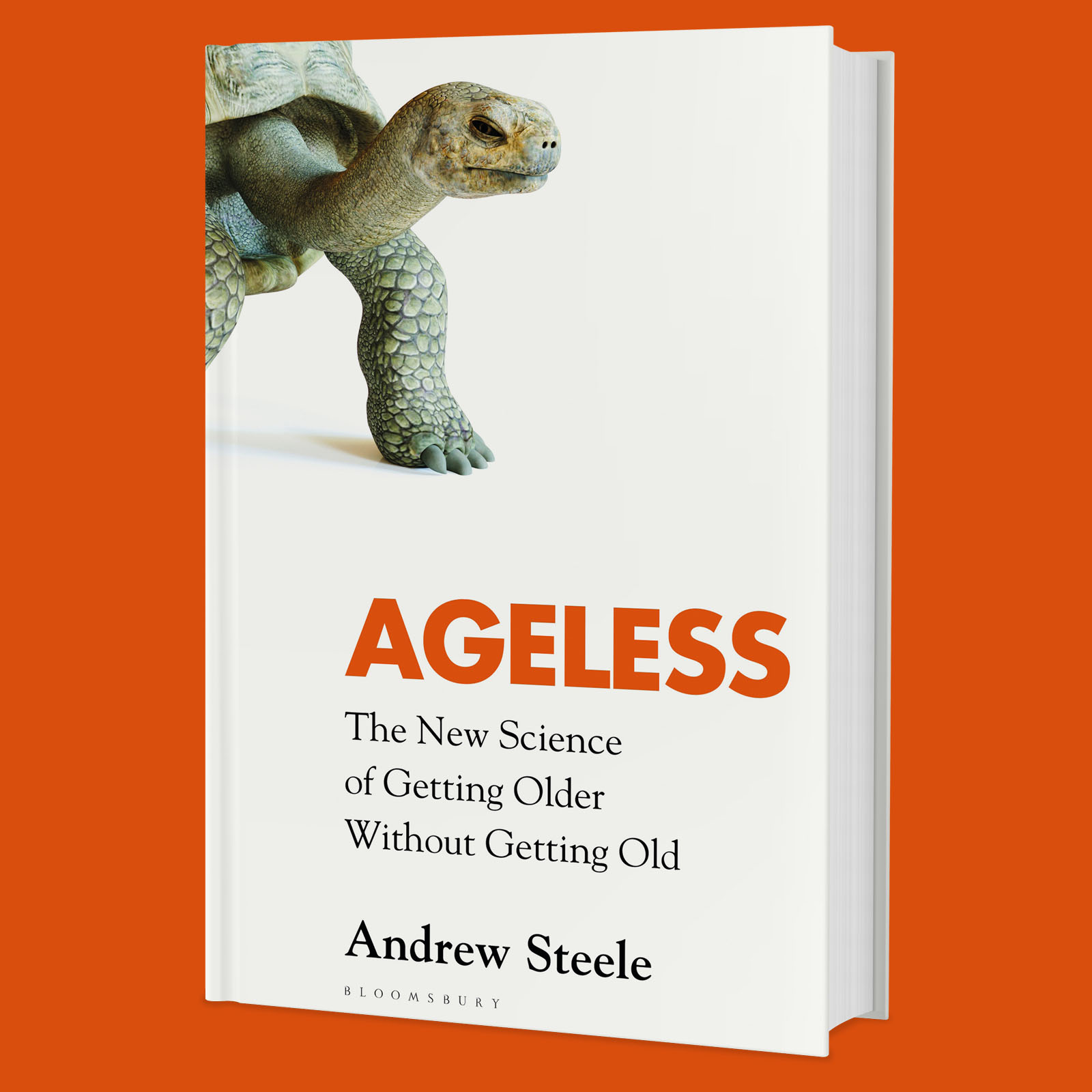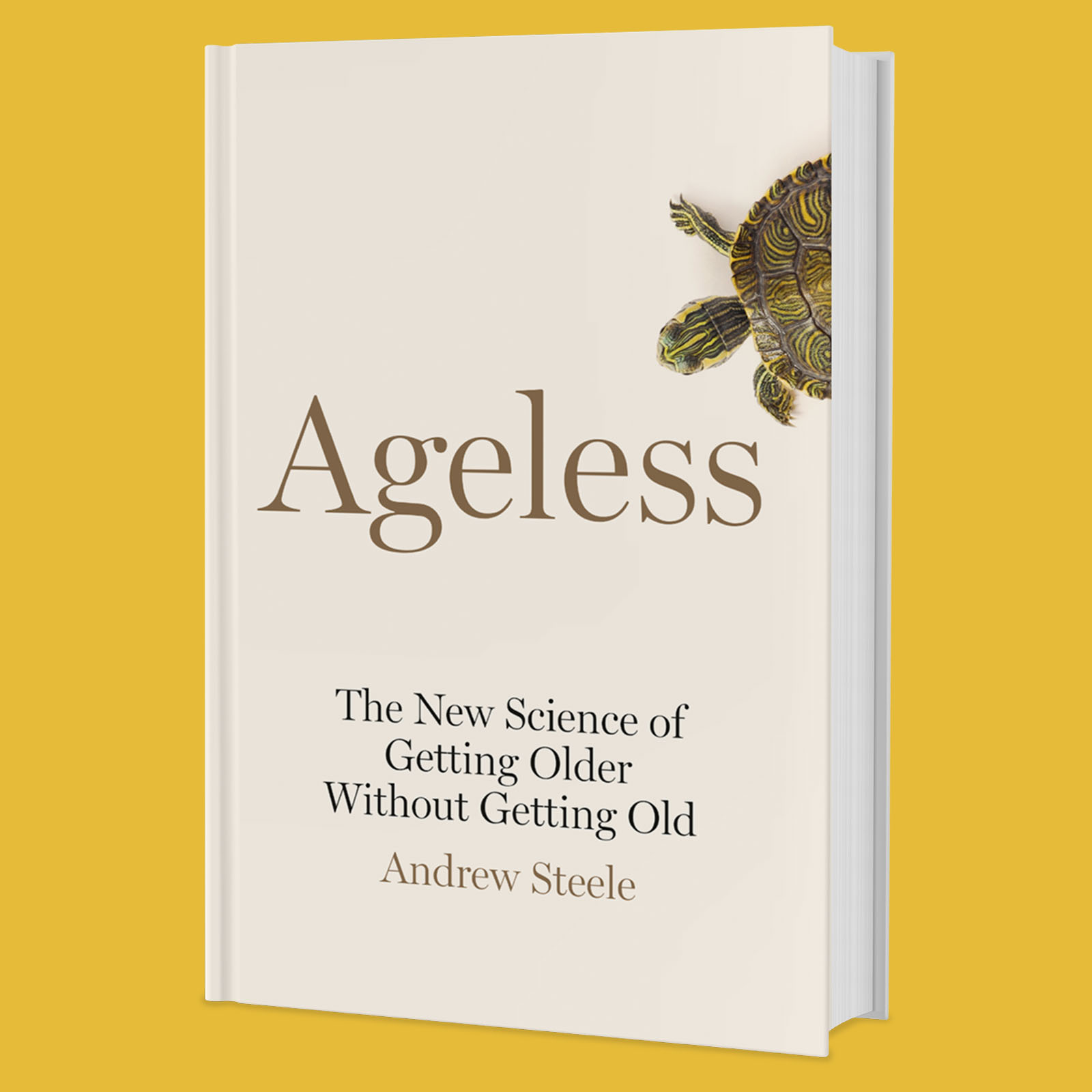 My first book, Ageless, is a guide to the science behind the most important biomedical question of our time: why we get old, and how we can stop it.
A stunner … I hope everybody in the world buys a copy … If you haven't got this book in your house, I don't know why.

Chris Evans
A fascinating read with almost every page bursting with extraordinary facts.

Mail on Sunday
A fascinating look at how scientists are working to help doctors treat not just one disease at a time, but the ageing process itself, helping us all to lead longer, healthier lives.

Sanjay Gupta
Buy a copy:
About the book
Ageing—not cancer or heart disease—is the world's leading cause of death and suffering. In spite of this, we accept the ageing process as inevitable. We come to terms with the fact that our bodies and minds will begin to deteriorate and our risk of disease will rise as we get older. Ageing is so deeply ingrained in the human experience that we never stop to ask: is it necessary?
Scientists, on the other hand, know that ageing is not a biological inevitability. Ageless introduces us to the cutting-edge research that is paving the way for a revolution in medicine. It takes us inside the laboratories where scientists are studying every aspect of the body: DNA, mitochondria, stem cells, the immune system, even 'ageing genes' that have helped animals enjoy a tenfold increase in lifespan—and which could, in the not too distant future, lead to treatments which could forestall our own bodies' decline.
Scientist and writer Andrew Steele takes us on a tour of this fascinating and hopeful research, explaining what is happening as we age, and practical ways we can help slow down the process. He reveals how understanding the scientific implications of ageing could lead to the greatest revolution in the history of medicine—one that has the potential to improve billions of lives, save trillions of dollars, and transform the human condition.
Reviews
Steele is a superb guide to the wilder fringes of real medicine … He understands that ageing is an experience to be lived meaningfully and fully, as well as a fascinating medical problem to be solved. His vision is very tightly controlled … I heartily recommend Ageless. It's modest in scope, and generous in detail. It's an honest and optimistic contribution.

★★★★★

The Telegraph
Ambitious and energetic … a startling round-up of the biological factors that make us age and the emerging techniques to tackle them … Writing with the vim of a Bill Bryson and the technical knowledge of a scientist, Steele gives us a chance to grasp what's at stake in this dazzling, daunting age where big data meets human biology.

The Independent
A fascinating read with almost every page bursting with extraordinary facts … Steele is not a crank or a snake-oil salesman. He's not a 'wellness' YouTuber. He doesn't work for Goop. He's a biologist … We can take what he says seriously.

Mail on Sunday
Praise for Ageless
Ageless is an outstanding, totally accessible exposition of why ageing can and should be understood as a medical problem, and of how the world's leading medical researchers are solving it. An absolute tour de force, it will surely save many lives by inspiring new recruits to join this crusade.

Dr Aubrey de Grey, Chief Science Officer, SENS Research Foundation
A fascinating book delivering an education into the ageing process and an insight into the possibilities of the future.

Tim Lovejoy
This is an essential book for anyone interested in the fast-developing science of longevity.

Jim Mellon, Chairman of Juvenescence
An immensely important book. Steele surveys the biology of human ageing, as well as the cutting-edge research on how to prevent it. The first person to achieve immortality may already have been born. Is it you?!

Prof Lewis Dartnell, author of Origins
Ageless is a fascinating, stimulating and pleasingly practical guide to the science of ageing and how we might be able to bend the arrow of biological time to improve our health.

Dr Kat Arney, author of Rebel Cell: Cancer, Evolution and the Science of Life
Few issues can be more important for our future than ensuring we age as well as possible. Ageless explains the extraordinary achievements and promise of current scientific research around longevity. Read it and prepare to think differently about your future.

Prof Andrew Scott, Professor of Economics, London Business School and co-author of The 100-Year Life
In his book Ageless, Andrew Steele describes how the field of ageing biology moved from hope to promise. This is a masterful roadmap for interested lay people, scientists at large and also geroscientists like myself—I was surprised how much I learned.

Dr Nir Barzilai, founding director of the Institute for Aging Research at Albert Einstein College of Medicine of Yeshiva University
A fascinating look at how scientists are working to help doctors treat not just one disease at a time, but the ageing process itself, helping us all to lead longer, healthier lives.

Dr Sanjay Gupta, Associate Chief of the Neurosurgery Service at Grady Memorial Hospital in Atlanta, Georgia, Associate Professor of Neurosurgery at the Emory University School of Medicine and Chief Medical Correspondent for CNN
Where to buy
Get your copy of Ageless from one of the following retailers:
Some links are affiliate links and I will receive a small payment if you choose to purchase through them. Thanks!